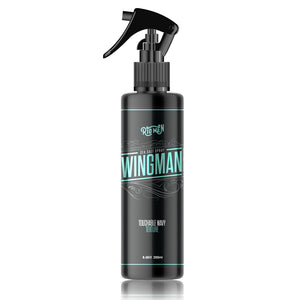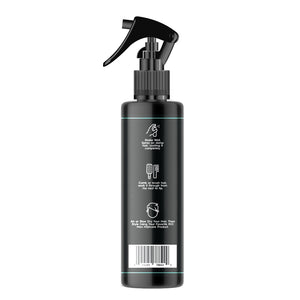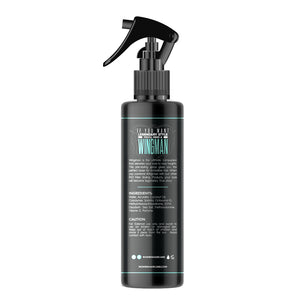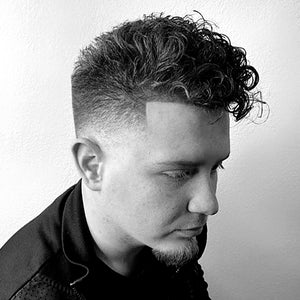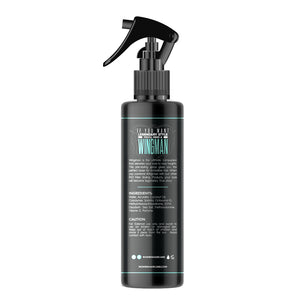 WINGMAN Sea Salt Spray
Simple Product to use!
It has a flexible hold that lasts all day.
Great for straight, wazy. and curly hair.
It is a soft coconut rum breeze scent that reminds you of the islands.
Sea salt can be used on curly hair to enhance your hair's natural texture and draw your curls down into soft beach waves.
You can use in wet or dry hair
1. You can apply to wet hair for easy maneuvering and styling with a reduction in hold due to water. 
2. You can apply to dry hair and compliant a pre styled look with a light spray over the top.
We recommend trying both to see what fits you best. Total time to do your hair will be less than 2 minutes either way.
Our bottle will last you about 3 to 6 months depending on usage. It is a size of 8.45 oz.. 
The Product is:
Water based for clean application and quick rinsing.
Made with Vitamin E, Coconut oil, and Sea Salt as some of its ingredients to offer the best for your hair. All of which are a natural way to help your hair grow longer, thicker, and faster. Coconut oil nourish the scalp and help to remove sebum build-up from hair follicles.